What does a coaching session look like?
In a 75-minute initial coaching session, we will get to know each other as we review your wellness assessment, evaluate your current food choices, and lifestyle habits. Click here to learn more about the process of wellness coaching.
Together, we will define and create your wellness vision based on the Four Pillars of Wellness.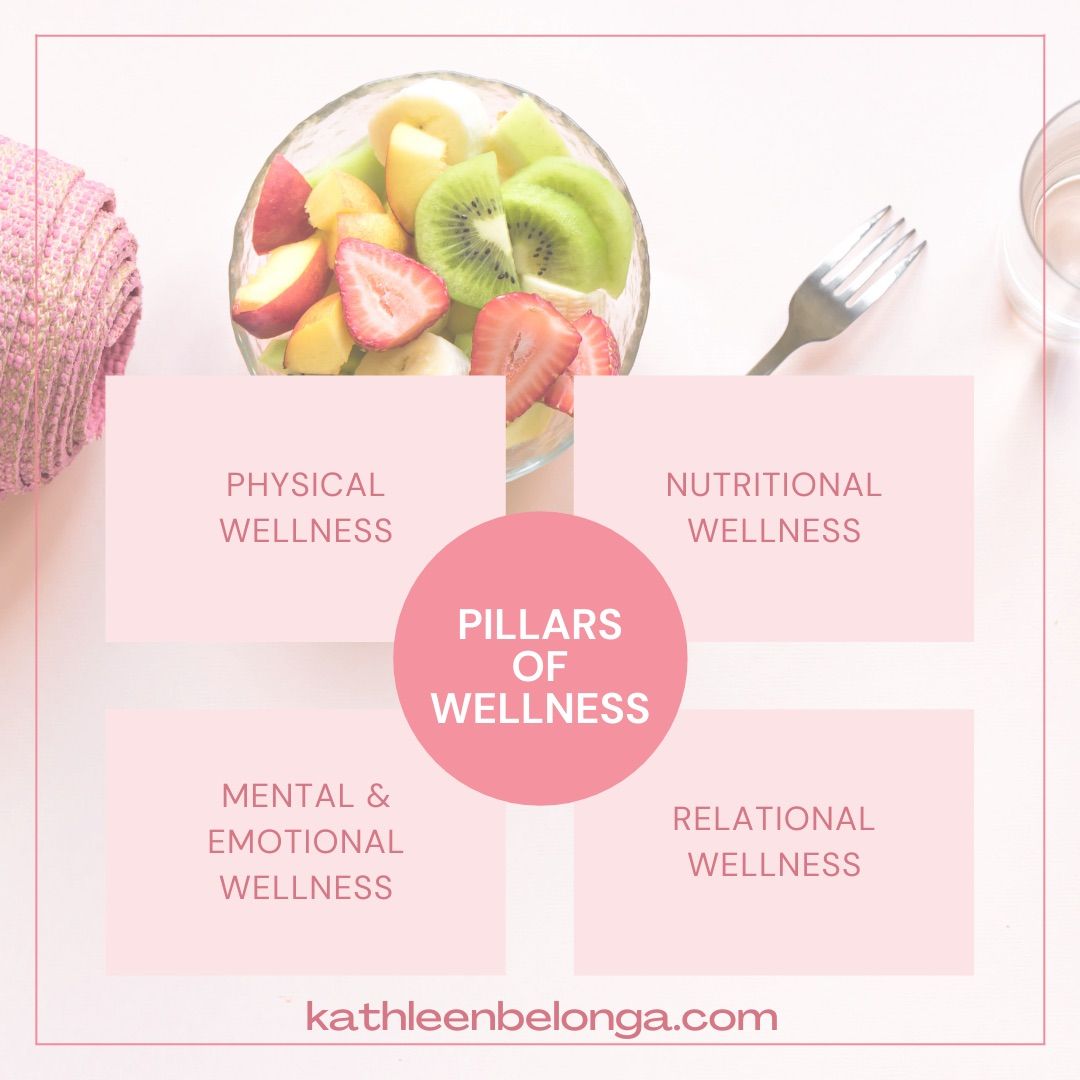 You will learn how to create a holistic wellness lifestyle blending the best of Eastern and Western wisdom.
You will learn about the benefits of Ayurveda, the sister science to yoga. Ayurveda is rich in Eastern wisdom, teaching self-care and lifestyle management, so we can live a longer, healthier, more well-balanced life.
You will learn about the benefits of Functional Nutrition (Western wisdom). You will learn about various foods that may help to balance your gut health and lessen the effects of other chronic conditions.
You will learn which breathing, yoga, and meditation practices will benefit you most. You will learn how to set up your home practice space and where to find resources when needed.
Finally, we will create your first set of wellness goals specific to your wellness vision and unique needs.
You will leave feeling inspired with your wellness vision, SMART goals, and a solid plan to get back on track to a more revitalized, healthier version of yourself!
Let's get started today!
Coach Kathleen
mbg Certified Functional Nutrition Coach

Note:
You will be asked to complete a wellness assessment prior to the first session.
Weekly follow-up coaching sessions are strongly recommended for accountability and successful lifestyle change. Follow-up sessions are typically 30-minutes each.
Most wellness clients reach 70-80% of their goals within 3-6 months. Coaching packages are available.